Home
Talk

0
24pages on
this wiki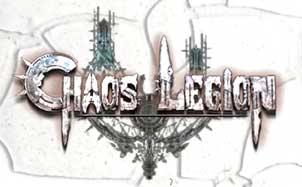 About
Chaos Legion Wiki name is a collaborative website about both the 2003 third-person hack and slash Capcom game Chaos Legion and the novel it's based on that anyone can edit!
Helping Out
Write a New Article
Featured Article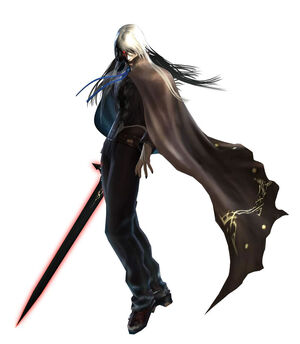 Victor Delacroix is one of the two main antagonists of Chaos Legion, the other being Azrail.
After the death of his lover, Siela Riviere (for which he blames his former best friend, Sieg Wahrheit), Delacroix became a "fallen angel" in his quest to unite the Three Worlds.
Delacroix was once anticipated by the Order of St. Overia to be the next Lord of the Sacred Glyphs, and trained as a knight. At some point, he was sent in a quest, alongside with Sieg Wahrheit (his best friend) and Siela Riviere (his lover) to defeat and seal the spirit of chaos, Azrail, but upon sealing Him, part of the darkness entered Delacroix's body, driving him into madness as he...Read More
Featured Image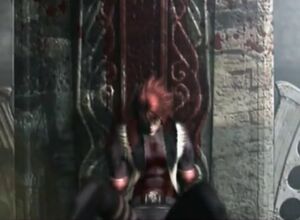 When Sieg Wahrheit and Victor Delacroix clash in the ruins of Murdoa, the legionator is easily defeated and heavily injured as Delacroix tells him that "the sinner shall be atoned."